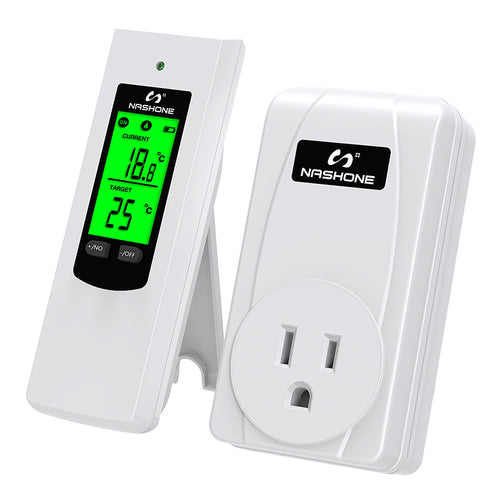 Controls the preset temperature by automatically turning on or turn off the connected devices.
Save energy and provide comfort.
1. Remote has built-in temperature sensor.
2. Temperature unit ℃ / ℉ Switchable.
3. Low battery warning indicator.
4. Also use as a Wireless Power Control to turn on
or turn off the connected home devices remotely.
5. Multi Sockets controlled by one Remoter.